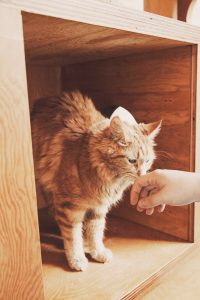 This blog was originally expected to be more of a novelty. Vancouver's premier cat cafe "Catfe" is more a smart entrepreneurial adoption agency than a cafe, and I knew this going in. I honestly just wanted to betray my own lovable fluff ball and see other fluff balls. I was so desperate to experience something new that I made sure to set up my reservation 3 weeks in advance. Which, to make it clear, anyone who wants to go to the Catfe should reserve their position. While we were only in the line for twenty minutes, which I will get into more later, there were a half-dozen families turned away for not making a reservation. This may not be any fault of their own, as they do allow drop ins every hour; however, they do not make it clear that this slots can be filled by arriving at 8:00am and reserving a spot for 4:00pm. This small caveat will make it nearly impossible to get a spot on a whim on weekends – this place is very popular.
Catfe is located on the second floor of the international mall in Vancouver; the only place in downtown Vancouver that has free 2-hour underground parking. The parking only had 2 floors from what I could see, so it may be difficult to find a parking spot. There were a few cars circulating the parking lot when we arrived at 2PM, but we found a spot instantly. Although, I noted there were no other visible parking spots from where we parked. We may have lucked out.
The Catfe's setup involves a door price: $5 with a beverage or snack, otherwise its $8 for an hour visit. So, you are immediately paying double the admission for any cafe visit, for only being able to stay for an hour maximum. Regardless, the staff was pleasant, despite the revolving door of needing to explain the same rules to a new dozen people every hour. The real issue with a door price is what seems like an inconsistency to get reservations into their reservation. We were in line for 20 minutes after our reservation time, which unfortunately cuts into your hour visit. In stark contrast to our experience, the next reservation slot was waiting for us to leave exact. But, if you go in knowing this is more of an cat-petting adoption center than a classic cat cafe, this is a non-issue.
For the drink itself, there was a surprising balance between espresso and chocolate. In a hilarious mix up, I accidentally swapped drinks with the company I was with for the first 15 minutes; they ordered a latte and it was not obvious whose drink was whose. The Catfe has a strong espresso flavor coming out of their mocha, with only a very subtle milk-chocolate flavor to back it up. If you are looking for more chocolate than coffee, this may not be your favorite drink. However, since I love primarily espresso-flavored mochas, I was very satisified.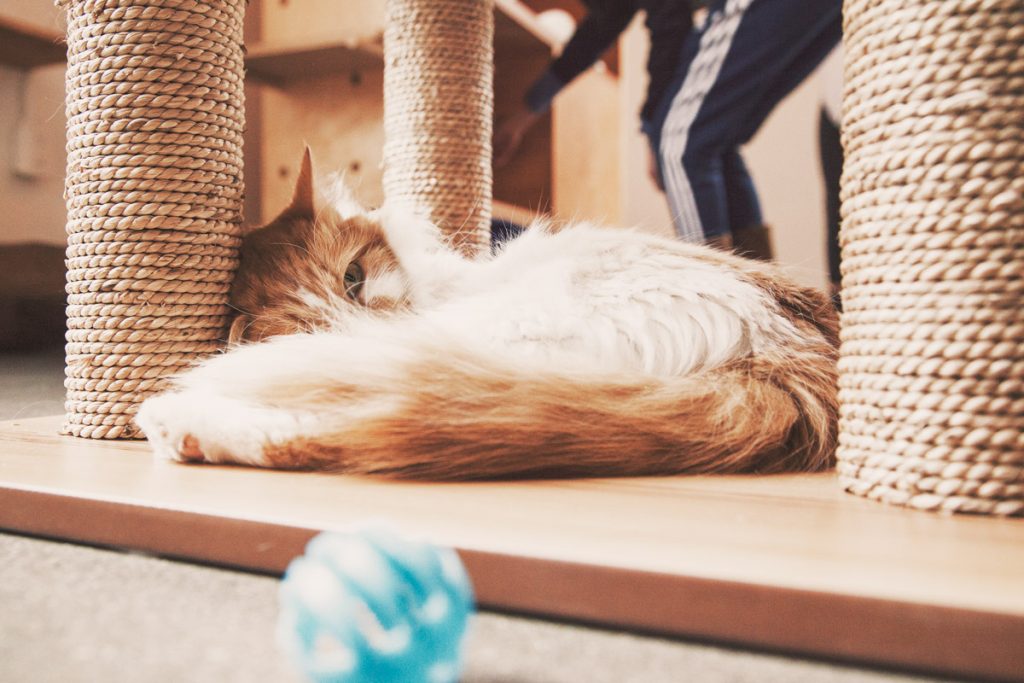 No Espresso Flavor to Espresso Flavor Scale
Hot Chocolate Flavor to Cocoa Flavor Scale
For going into this cafe as a novelty where I did not expect much, I was happy with their offerings of snacks, beverages, and cat-conscious environment. The environment is comfortable for the friendly cats, as they have lots of places they can hide undisturbed if needed. But, if you want them to be more playful, you may want to try and book your reservation for the morning. We can directly after a children's birthday party, so a lot of the cats were tired and sleepy. Catfe is doing the best they can for stray cats, having cats from all over British Columbia given a better opportunity for adoption. This is a charity experience I think every cat lover should try.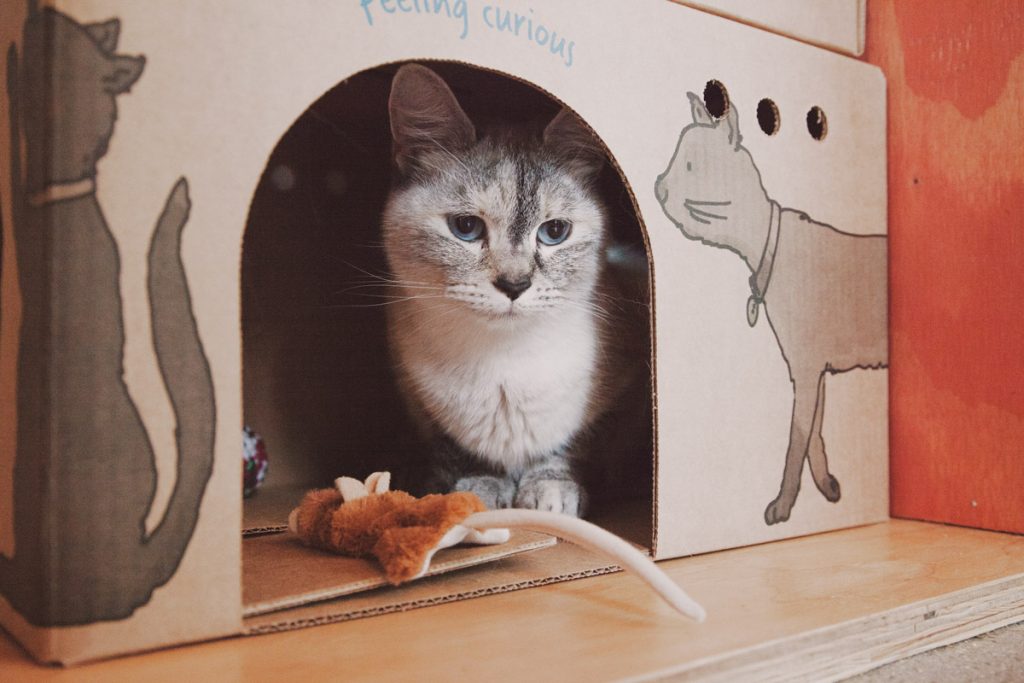 P.S.: With every other espresso beverage having a classic name, the Mocha's classic name seems lonely. I suggest the term "Maowcha".